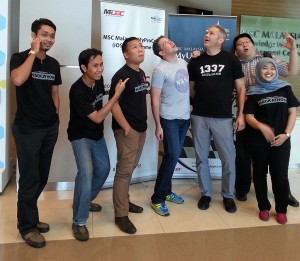 In Aldercy, we pay very close attention to our customer. In every details there is a potential break trough to improve our clients core ideas. We not just build, we improve functionality yet added stability and reliability to the overall process.
The future is a different place. Aldercy always believe when to build something, is to improve current system. This is a very high standard especially when we work with complex project that already being applied in organizations. Aldercy it self always spark new ideas. We love RnD. To create new technology or explore an uncharted water, we do it all. We develop software, and we even have our own hardware,  check out our new break-trough, The Aldercy One.
Join us, we will make it happen.
Muza – The CEO of Aldercy.